Looking for a way to take action right away? If you're not quite ready or sure how to plan and complete your own project, use these Projects-in-a-Box to get started!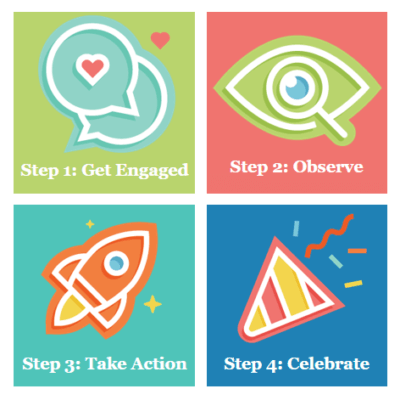 Roots & Shoots is all about creating community projects that help people, other animals, and the planet. Projects-in-a-Box provide Roots & Shoots members support and guidance to create a Roots & Shoots project. By using our Projects-in-a-Box, you will learn how you can make a difference in your community using the Roots & Shoots 4-Step Formula. The 4-Step Formula helps you get inspired and take action through easy and fun tools. This also helps develop your Compassionate Traits, so while you're building a better community, you're also building a better YOU!
Best part? If you're a member (which is FREE), you can register your project on your Roots & Shoots profile for a chance to be featured!